My Story
WeThrive was started as a result of a lifelong career dream.  I went to graduate school in 1982 with the intention of doing private practice.  I did not land into private practice until 2015 as my career and life took me down a variety of other paths.  In February of 2017, I found myself an unexpected widow (which I like to believe, way too young) and 6 months later I opened my own practice, WeThrive Counseling Center.  The name was developed from the idea that we are all thriving at different stages throughout our lives, the individuals we serve as well as ourselves as therapists.  My belief is we can choose to never stop growing and learning.
Mari Butterfield, LCSW
Therapist & Owner
Choosing courage over comfort can be life changing. Let me help you with this journey called life. I love people and love helping people reach their full potential. Feedback I have received is that people are comfortable with me and appreciate my openness and directness. You can count on me to tell it like it is, life is too short to beat around the bush. I love working with people and find people who come for help are courageous and resilient. I have a therapy dog, Sammy, who is full of love and comfort!
I am a Certified Daring Way™ Facilitator, a curriculum based on the research of Brené Brown. I have received training in the Gottman Method Couples Therapy and Sue Johnson's Attachment. I have years of training in leadership and find it meaningful to share this experience with others in the helping profession.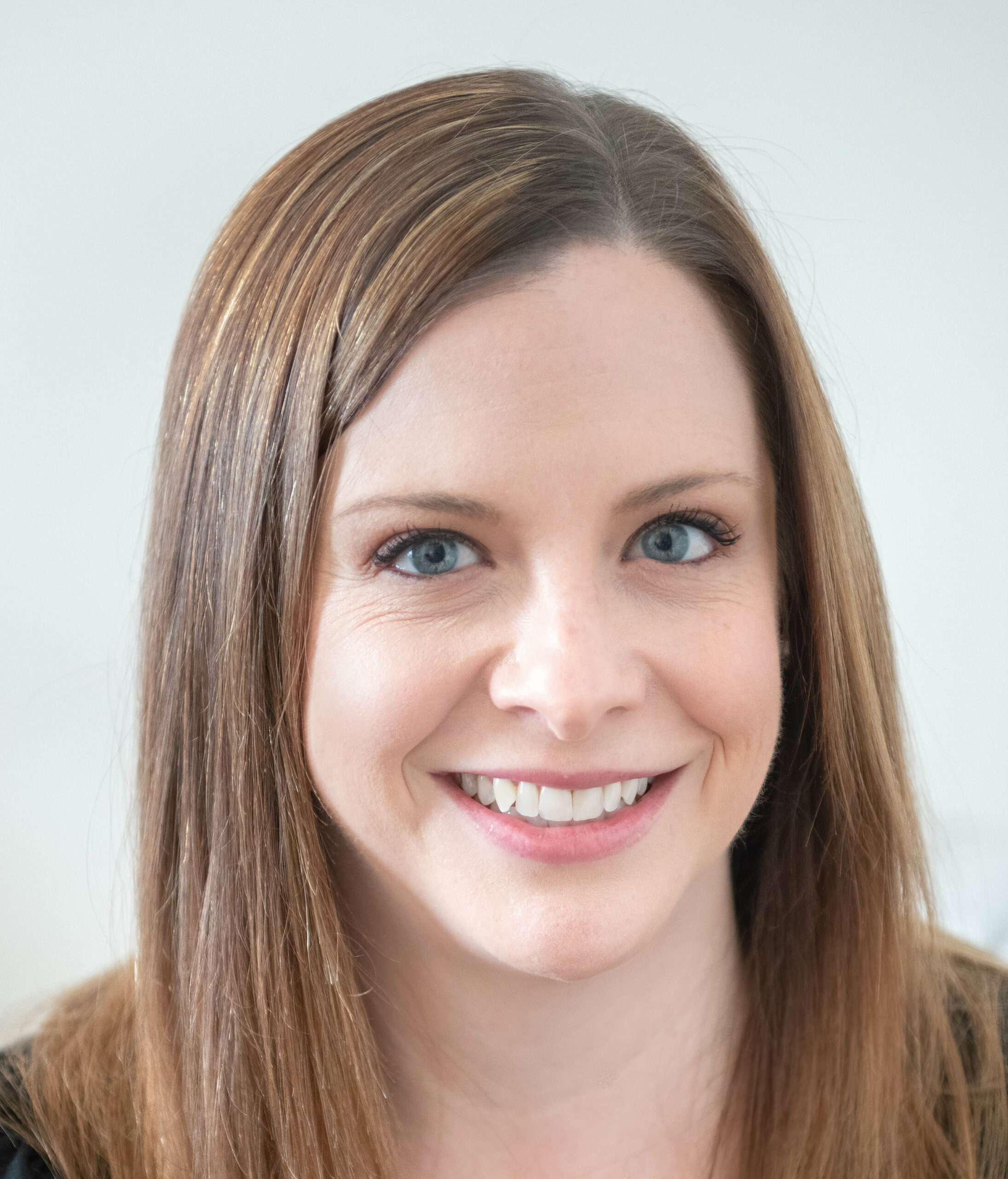 Amanda Maves, LPC-S
Clinical Director
I love the work I am able to do helping people create positive changes to enhance their well-being and giving them a safe place to talk about their struggles. Sometimes we experience traumatic or stressful events in our lives that can throw us off our path of wellness and leave us feeling stuck. I hope to partner with you to better understand the challenges you are facing and help you find healing.
Sometimes we need additional help to make positive changes in our lives. I have specific training in trauma, grief, attachment, and relationships. I really enjoy working with adults and adolescents who are struggling with the impact of trauma, grief, depression, and anxiety. I strive to offer a safe space where people are able to heal at their own pace. I hold a certification for Infant Mental Health and I am certified as a Grief Counseling Specialist.
Engaging in therapy can be hard and reaching out is a brave step. Please know you will be met with kindness and compassion.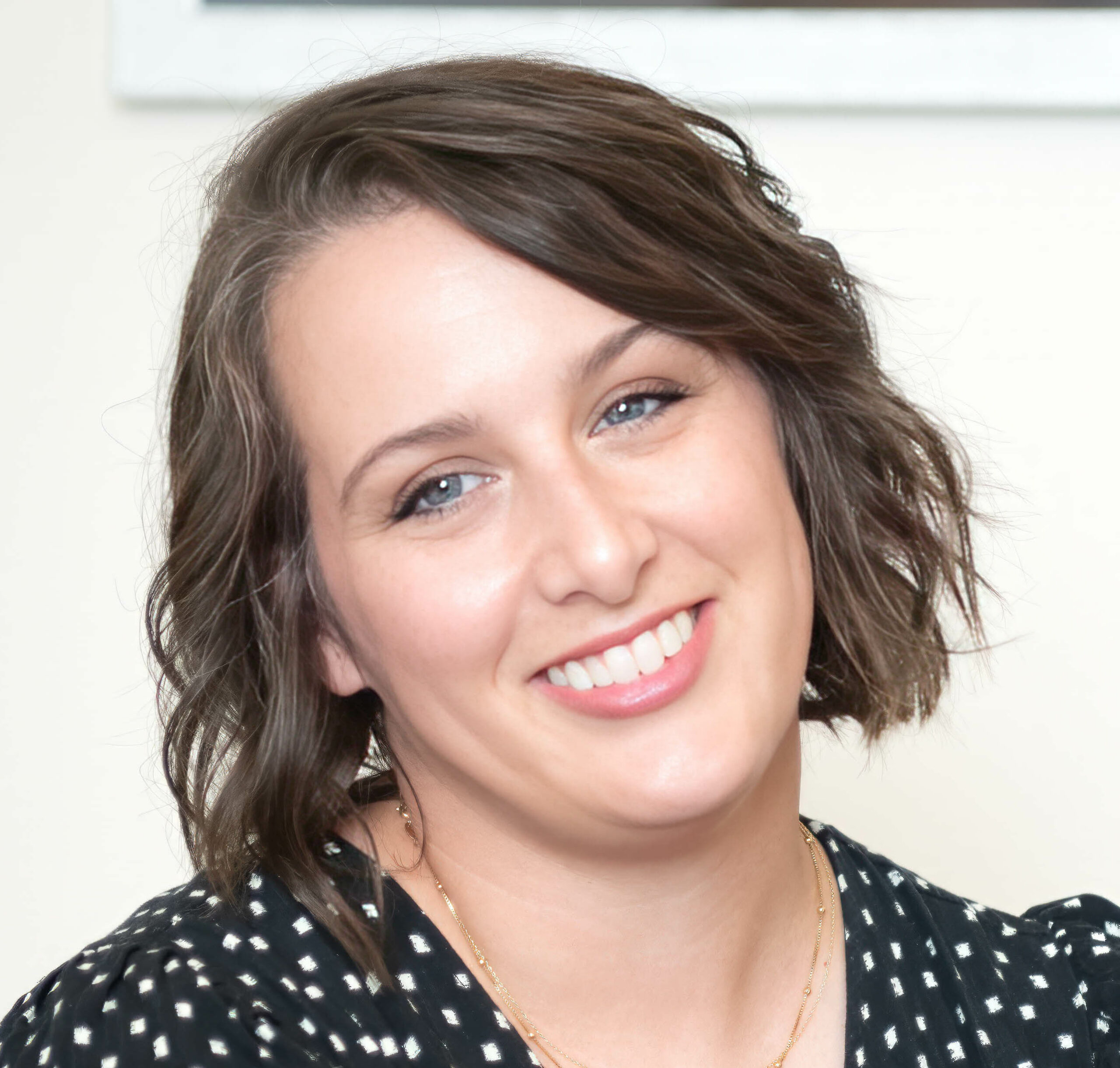 Leigha Wooley, LPC-S
Therapist
I find that life is ever-changing. Some changes come with excitement and planning, others confront us with no warning. New circumstances, situations, relationships, and everything else life presents can leave us thinking we are lost and feeling alone. Through examination and reflection, we can grow to overcome these challenges. I believe my clients are the experts on their experience, but sometimes it's hard to see the capabilities you have while our minds are intensely focused on issues at hand. Through partnering in a safe, professional relationship – we can navigate these paths and find better understanding.
I have attended multiple trainings and completed a nationally recognized testing program through Postpartum Support International (PSI) to achieve an additional licensing as a Certified Perinatal Mental Health Professional.
The decision to expand your family can be any and all emotions tied into one experience: joy, fear, excitement, worry (just to name the most common). I'm here to support you through fertility struggles, pregnancy growth, and homecoming adjustments. And, if an unimaginable loss occurs, I welcome the opportunity to sit in your grief with you. No reaction to this new phase of life is unworthy of us honoring and exploring it together.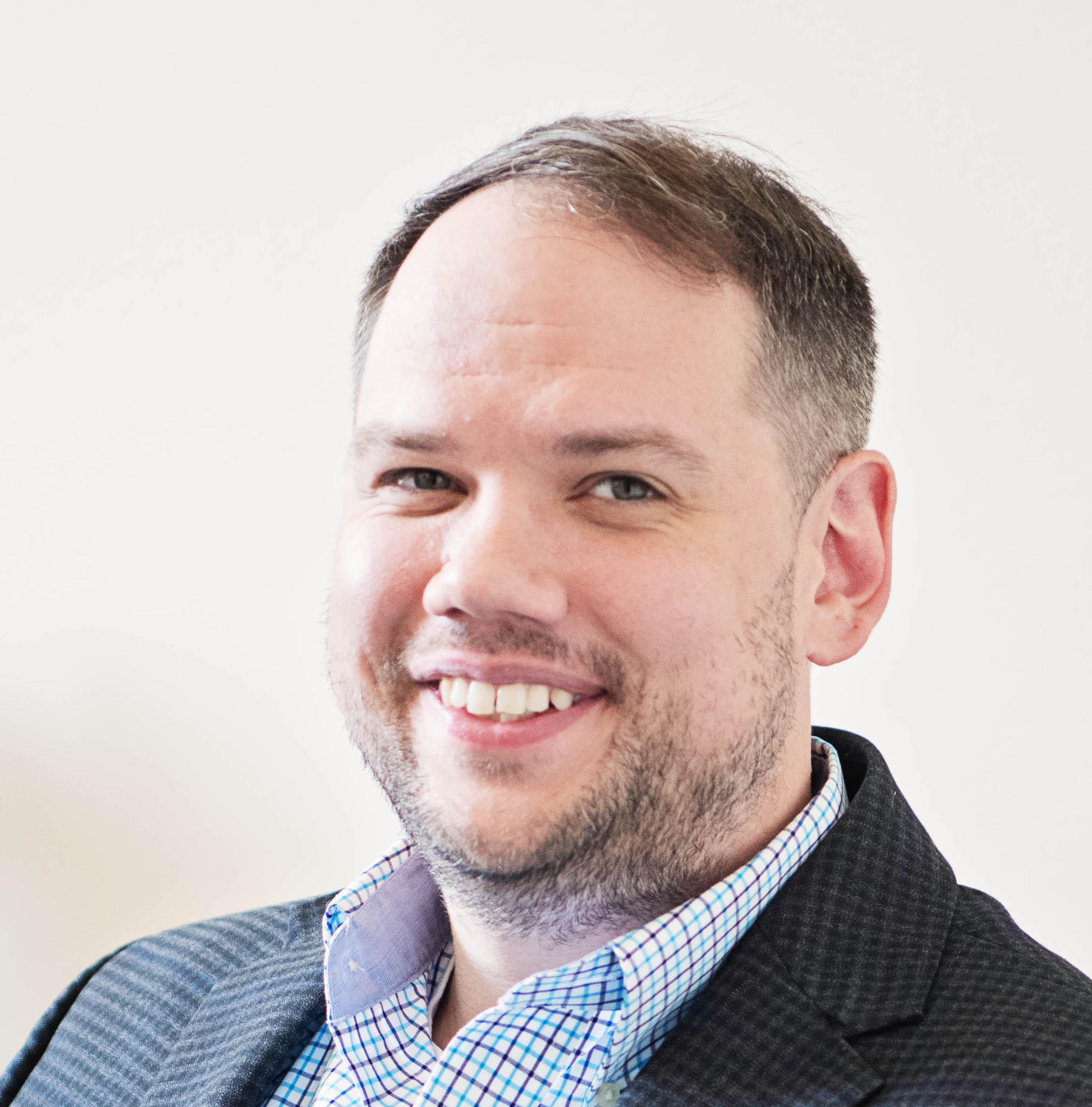 THERAPIST
The content of our lives varies, and yet the feelings we experience are universal. It makes no difference where we come from; the language of feelings is ever present. As your therapist, allow me to walk with you through the healing process. Healing from the distress of everyday life or through traumatic events, you and I together can develop the tools you need to grow. You can expect warmth, compassion, and safety as we collaborate in your treatment. I am grateful for any opportunity to help and look forward to walking with you on your journey.
I am a licensed professional counselor who practices solution-focused and cognitive behavioral therapies to help individuals create hope and growth. I specialize in trauma treatment by utilizing written exposure therapy (WET) – a brief treatment approach that can help alleviate symptoms of PTSD within 5 sessions. GRANT WEST, LPC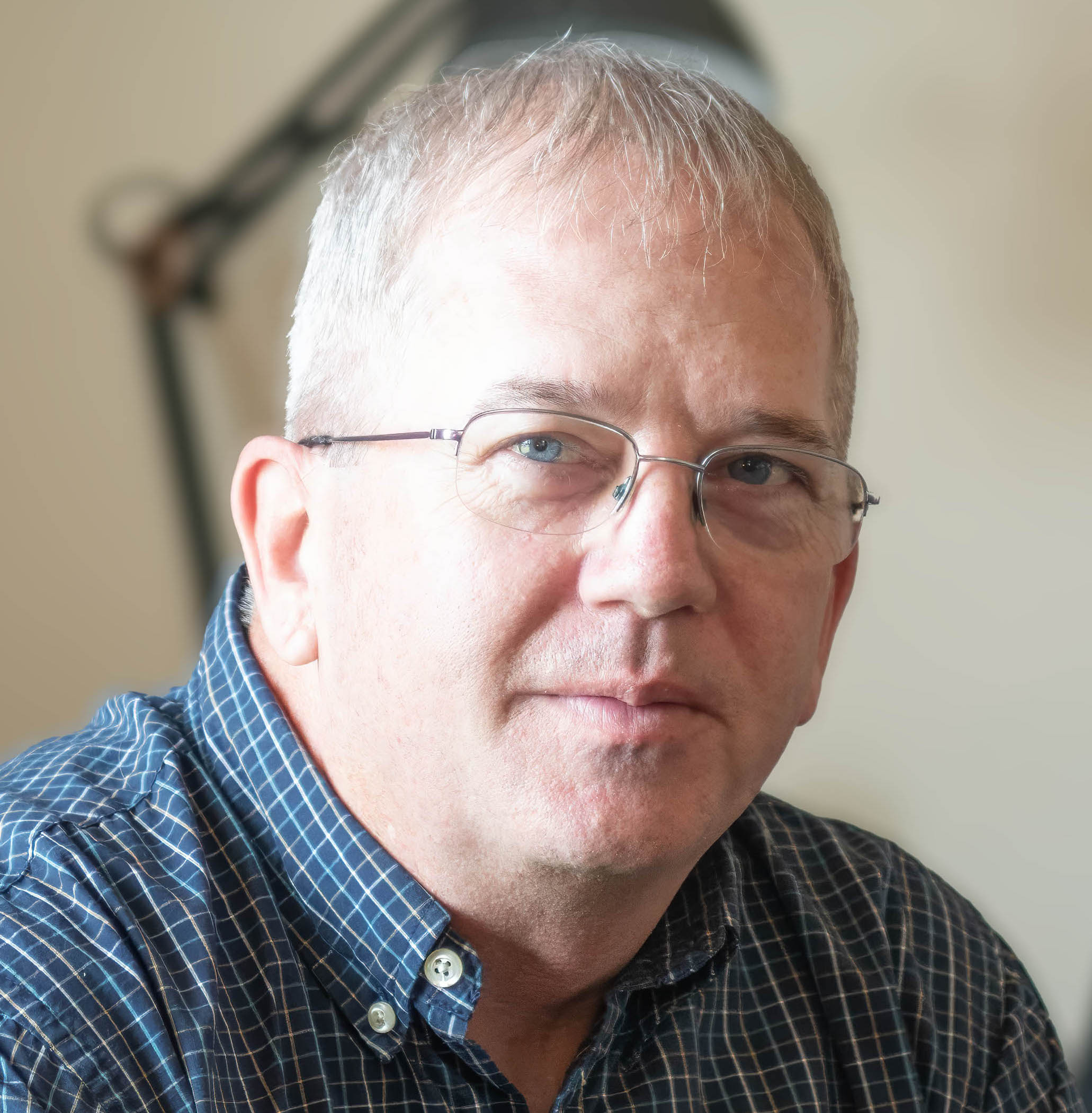 JOHN MULLIGAN, MS, LPC
THERAPIST
It has been said that "Life is what happens when you're busy making other plans." We often face uncertainty that was not something we would have chosen, whether it be changes in relationships, work, our environment, or anything that life throws at us. We often spend years in repetitive cycles before we recognize there is a problem. For those with the courage to begin counseling, they are often pleasantly surprised that unraveling those problems can happen relatively quickly!
I believe people are extremely resilient, often just needing a slight change of direction to feel better. Our thoughts are sometimes fragmented and confusing when we are overwhelmed. Through therapy, it is possible to conceptualize and solidify these thoughts, giving you the ability to take action. Feedback I have received is that I am down to earth and genuine. I would consider it an honor to assist you along your path.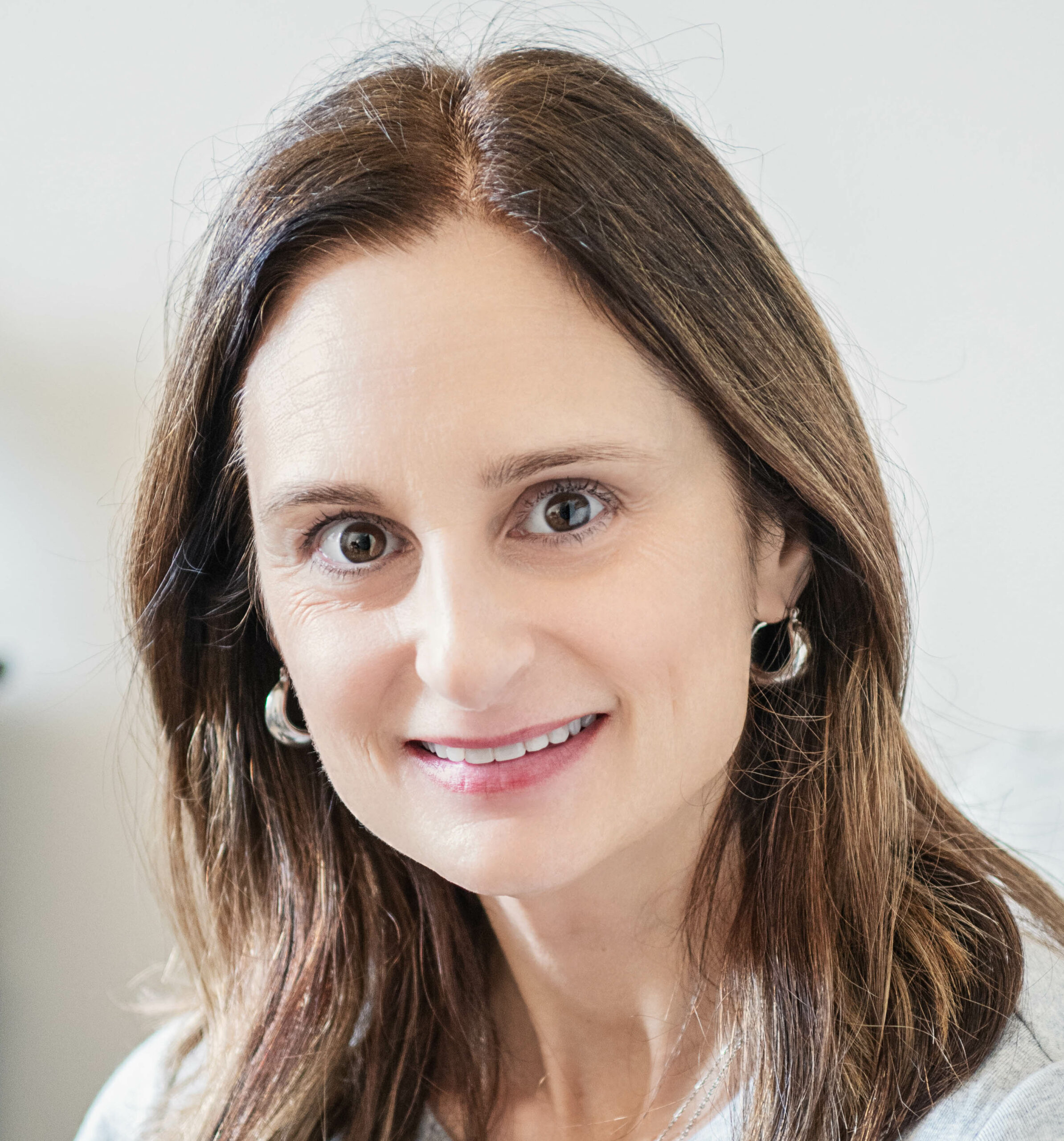 Office Manager
Gina is the first point of contact at WeThrive. Gina's goal is to help people using her listening and organizational skills. She is warm and welcoming and will do whatever she can to reduce barriers for you to see a therapist. She takes care of phone calls, interacts with all of our insurance companies, schedules appointments, tracks payments, keeps software and hardware running, and tracks office supplies. After all, we must all have coffee and chocolate, right? Gina embraces the values at WeThrive. Patients come first, we will always call you back, and if we cannot help you, we will do our best to get you to someone who can.
Gina makes everything possible, so our therapists have the time needed to devote to therapy.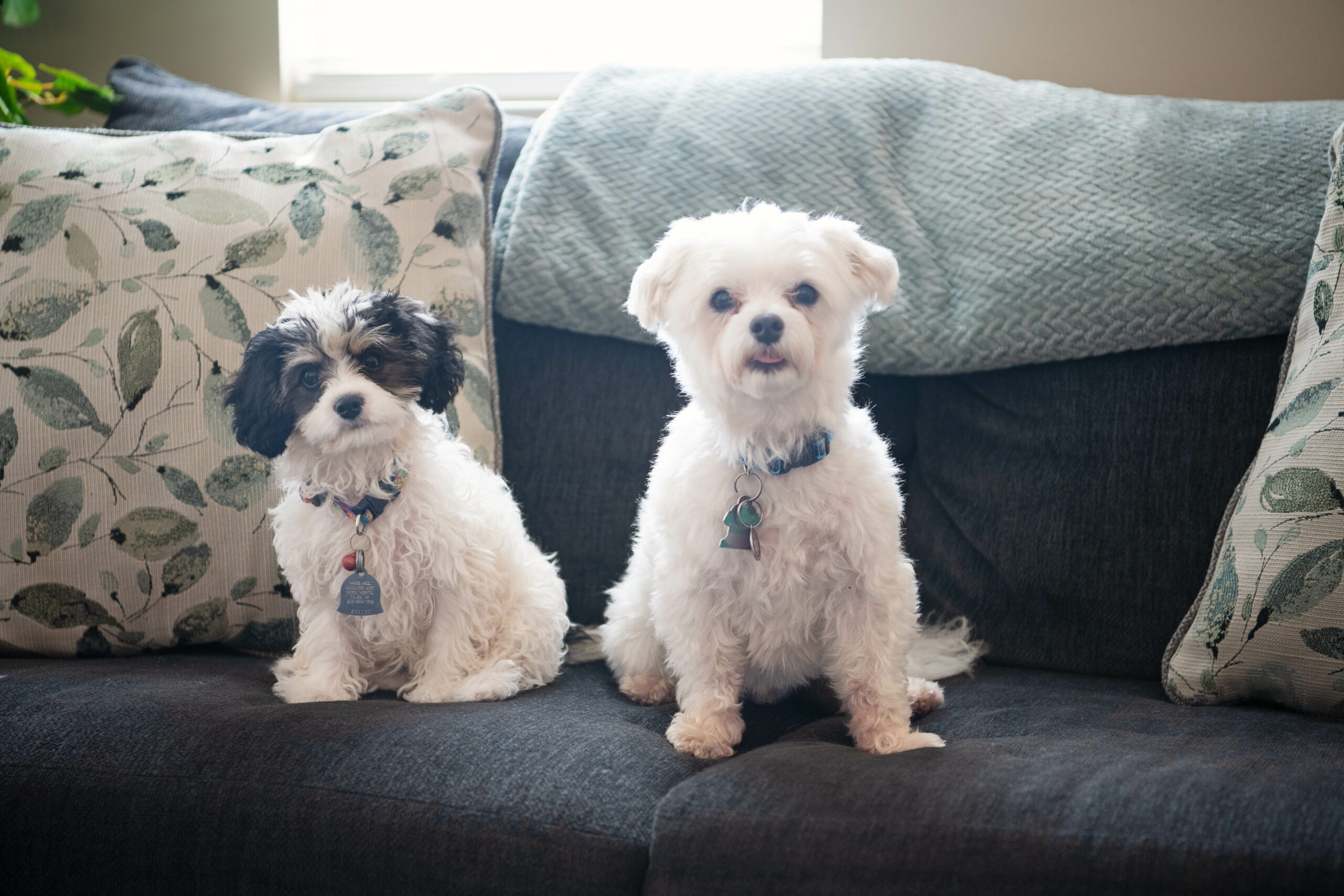 Sammy has been at WeThrive for 4 years, Benson is in training and just getting started
Pet therapy is a broad term that includes animal-assisted therapy and other animal-assisted activities. Animal-assisted therapy is a growing field that uses dogs or other animals to help people recover from or better cope with health problems, such as heart disease, cancer and mental health disorders.
Benefits of Pet Therapy:
♥  Lowers blood pressure.
♥  Improves cardiovascular health.
♥  Releases endorphins (oxytocin) that have a calming effect.
♥  Diminishes overall physical pain.
♥  The act of petting produces an automatic relaxation response, reducing the amount of medication some folks need.
Our office environment is warm and welcoming, designed to ensure comfort and privacy. Our location is quiet and private, giving us the ability to see high profile individuals within the community. We offer late afternoon, evening and weekend appointments. 
Life can be challenging, but you don't have to handle it alone. Call today and let's see what we can start working on together.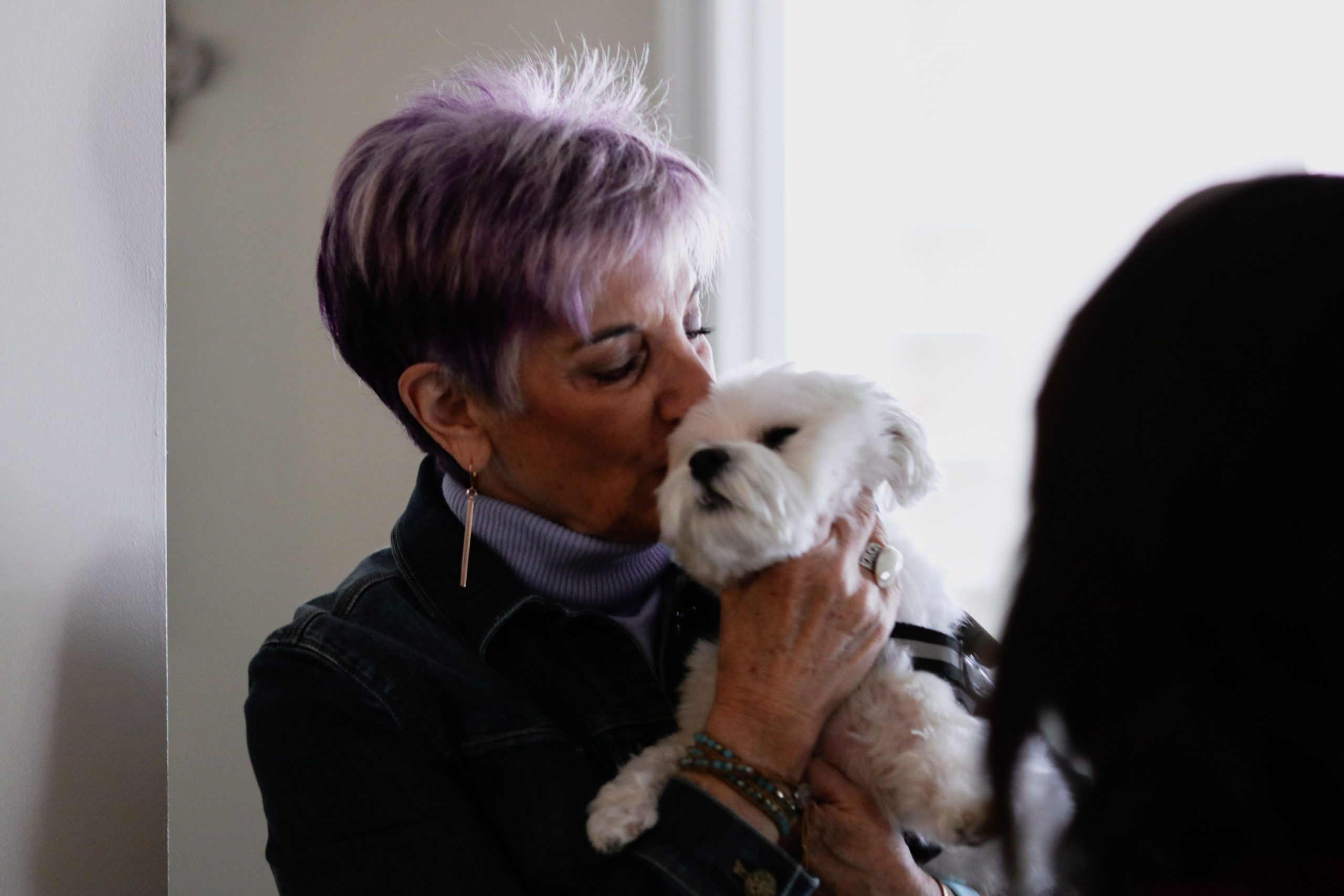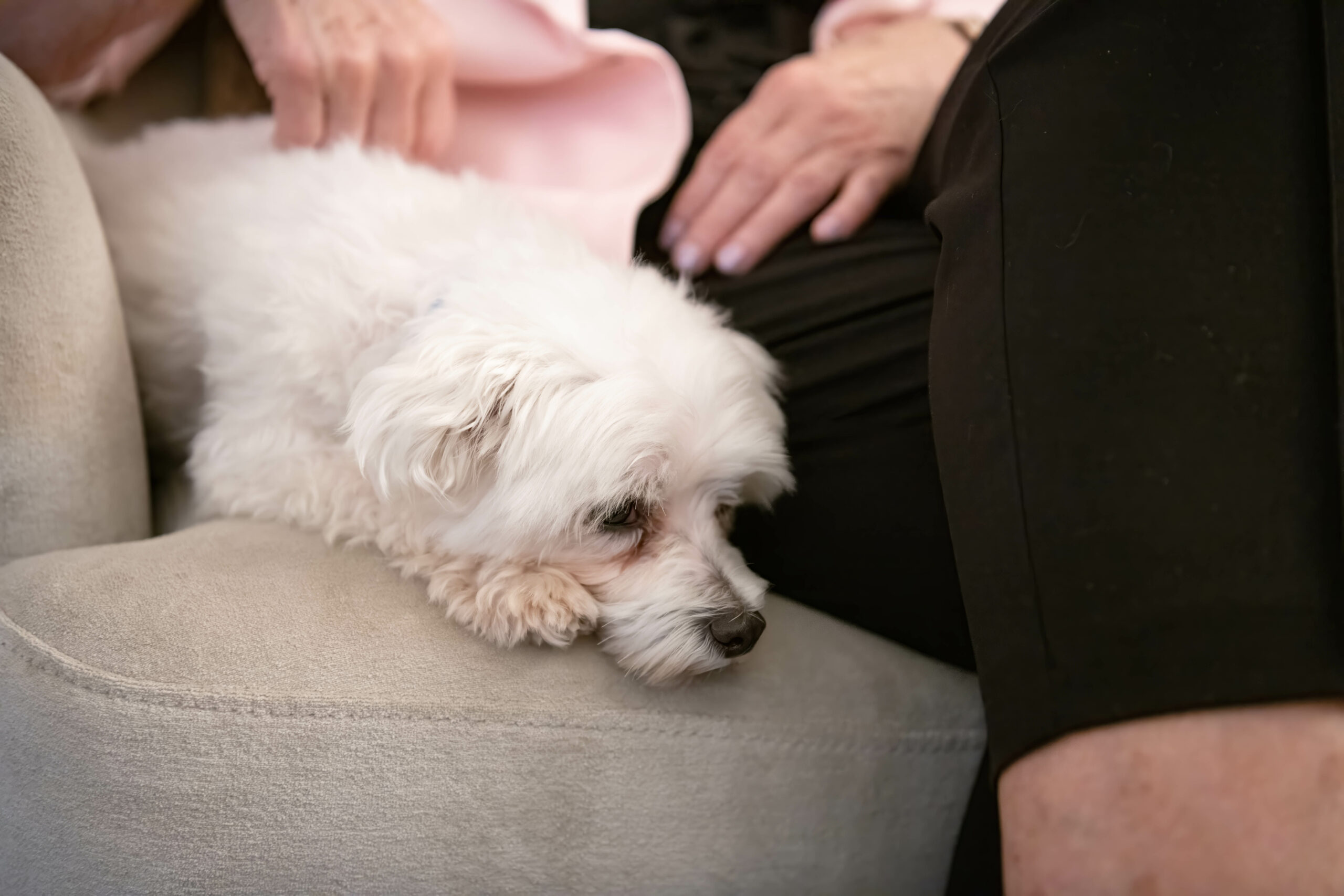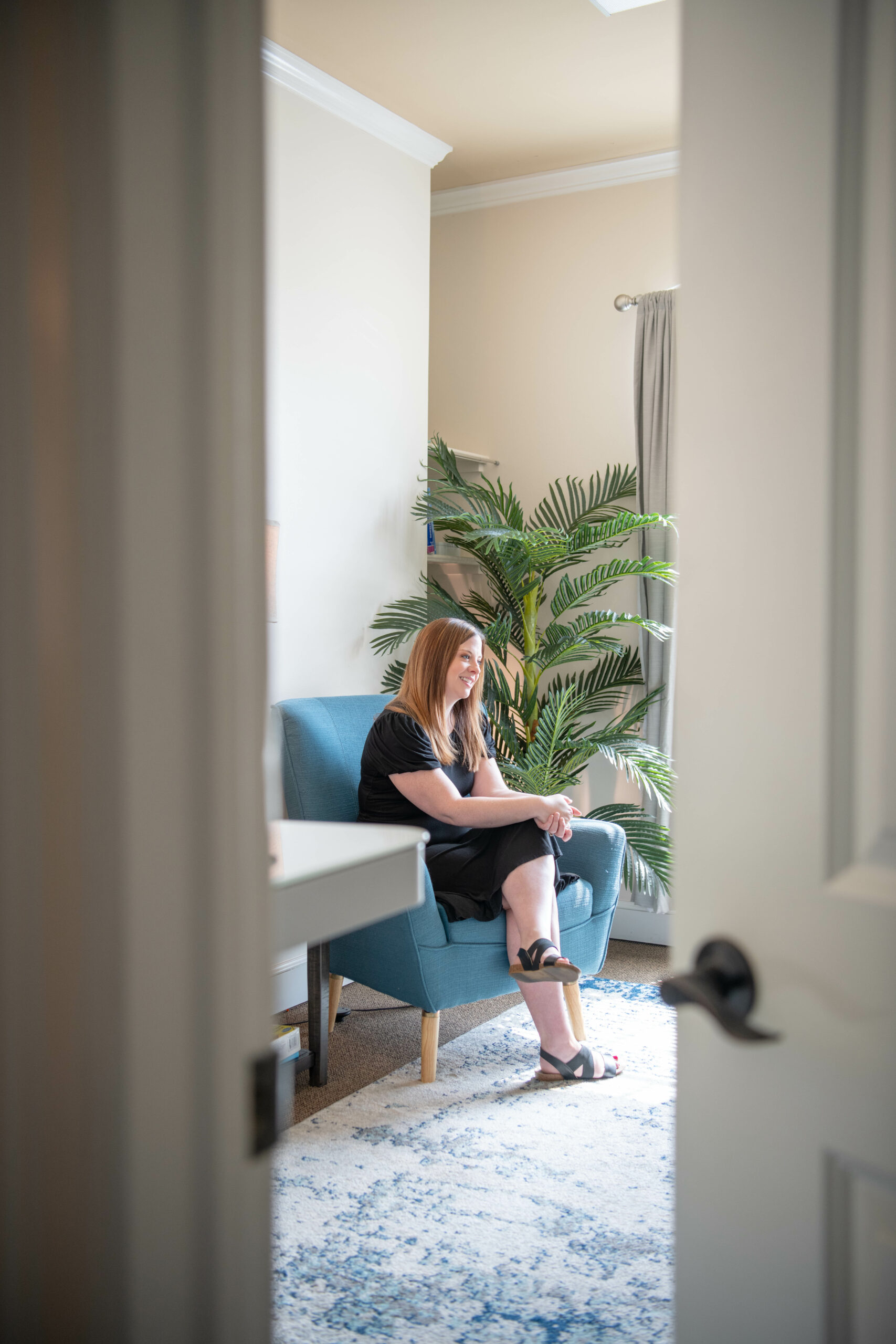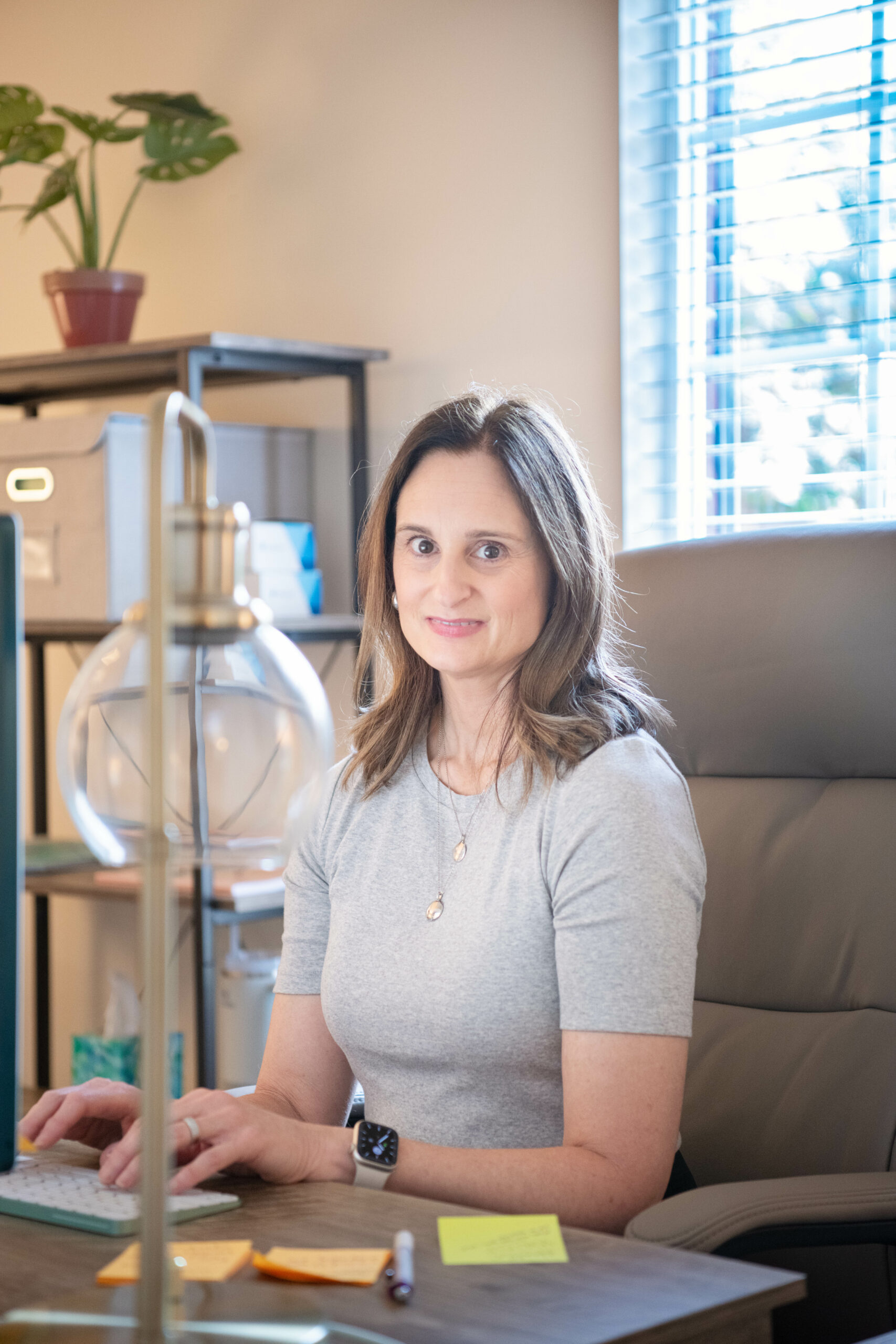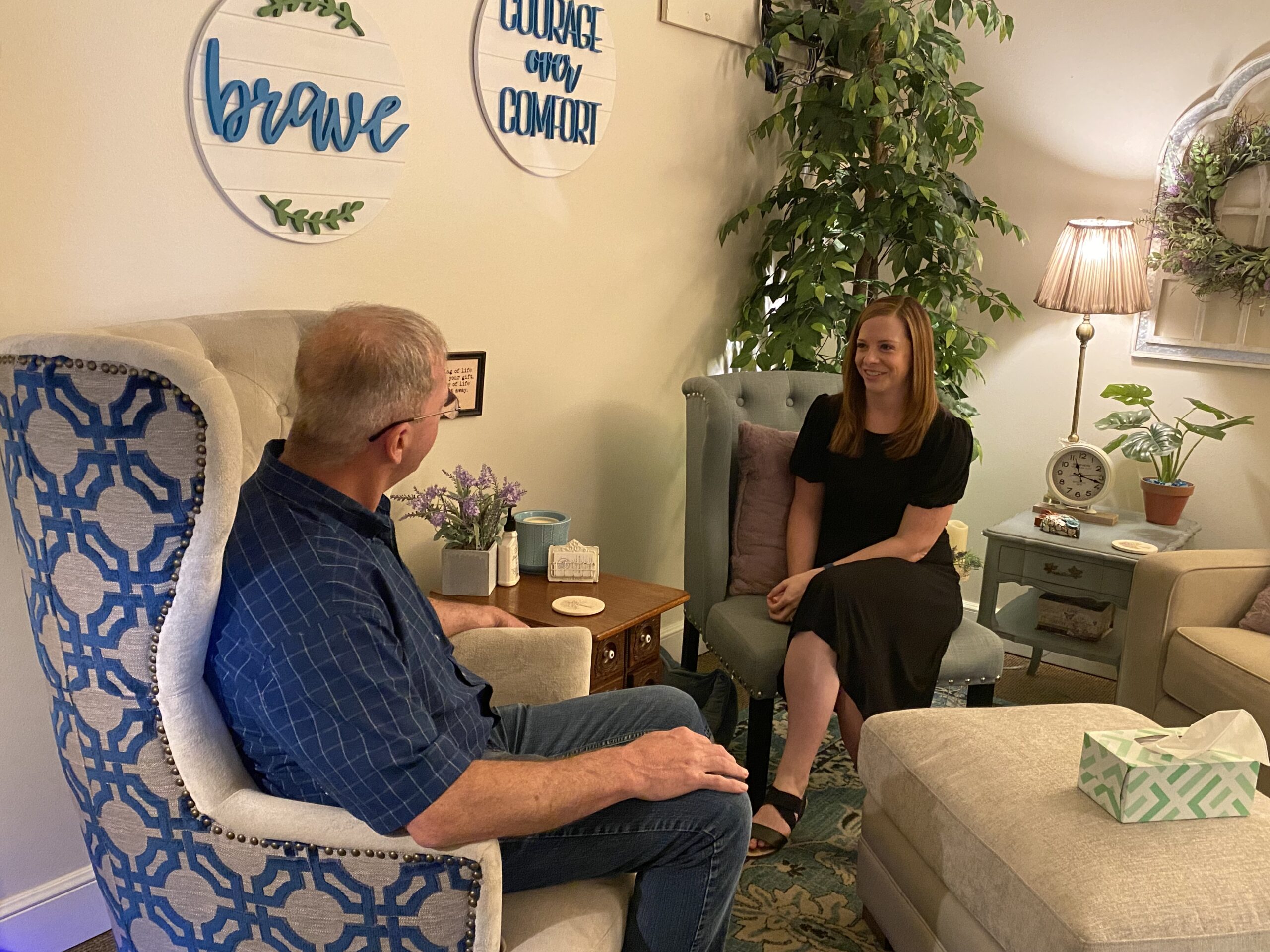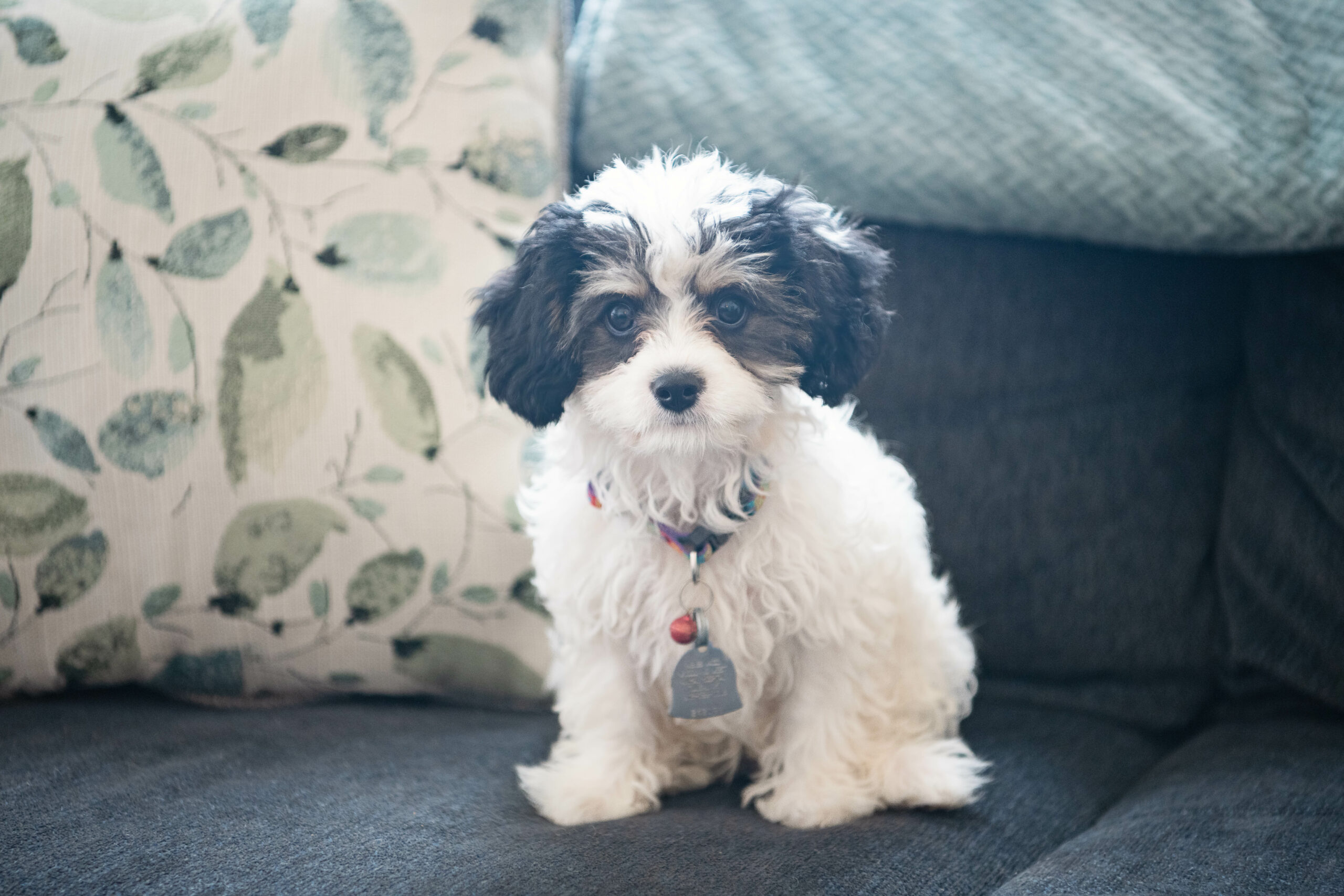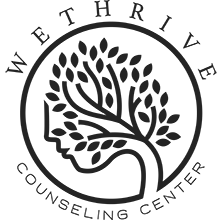 Monday to Thursday
10:00 AM - 7:00 PM
Friday, Saturday and Sunday by appointment 
9226-A South Elwood Ave
Jenks, OK 74037
P: 918-209-5779
F: 918-209-5783